SMTS Management Team Attends Transit Midwest Conference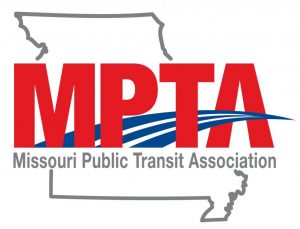 As the Missouri Public Transit Association (MPTA) celebrated its 35th anniversary, SMTS and others from around the Midwest gathered in Kansas City for the Transit Midwest Conference on August 14-16.  A reception was held Sunday evening in the Historic Union Station. Monday and Tuesday were filled with exhibits, Bus Expo, meetings, keynote addresses and speakers including MoDOT Director, Patrick McKenna, Federal Transit Administration's Executive Director, Matt Welbes, FTA Region 7 Director, Mokhtee Ahmad and Homeland Security Officers.  Other topics were covered in break-out sessions including funding sources, Rides to Wellness initiative, safety management systems and best practices.
SMTS Executive Director, Denny Ward said, "This was without a doubt one of the best, if not the best MPTA Conference I've ever attended."  Denny was joined by the President of our Board of Directors, Raymond Skaggs. Others attending from SMTS were Greg Stover (Controller), Vernon Bentinganan and Steve Bush (Regional Managers), and Ginny Smith (HR/Safety Director).
"The Missouri Public Transit Association was established in 1980 to provide a unified voice for public and specialized transportation providers in the state and to work toward elevating the status of public transit as a priority. Today, MPTA continues its work by looking at the future of transit in MO. "
To read more about MPTA and what they are doing to improve transportation systems in Missouri, visit the MPTA website at www.mopublictransit.org.