HOME
"Transportation is kind of like electricity and water. You don't think about it until it's not there.  Then you think about it a lot."

The mission of Southeast Missouri Transportation Service is to improve the quality of life of people through assisting their access to goods and services of society. Access/transportation will be of assistance in the prevention of institutionalization, improved opportunity to employment and training facilities participation, equal utilization of medical and other services.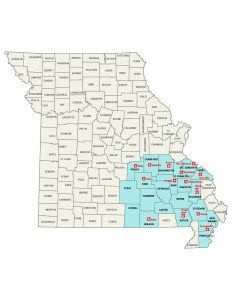 Offering door-to-door transportation to everyone in 21 Missouri counties, SMTS, Inc. is one of Missouri's largest non-profit transportation providers.
Handicap accessible vehicles allow for the comfortable, safe transportation of individuals in wheelchairs. Our staff is thoroughly trained and place the rider's safety first.

---
Passengers with disabilities may request modifications to current service procedures to access the service provided.  For more information and to request a change, please see the ADA Policy and Procedures page of our website or call 1-800-273-0646.