21 Full Service Counties in Missouri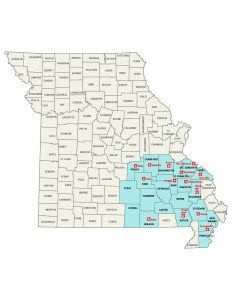 Click any of the links below for service schedules for your area or you may feel free to contact us through our toll free phone number for service details in your county.
Your county isn't listed? Feel free to visit MoDOT Rural Public Transportation webpage to see what agency provides services your area!
For information call SMTS, Inc. at
1-800-273-0646
or
573-783-5505